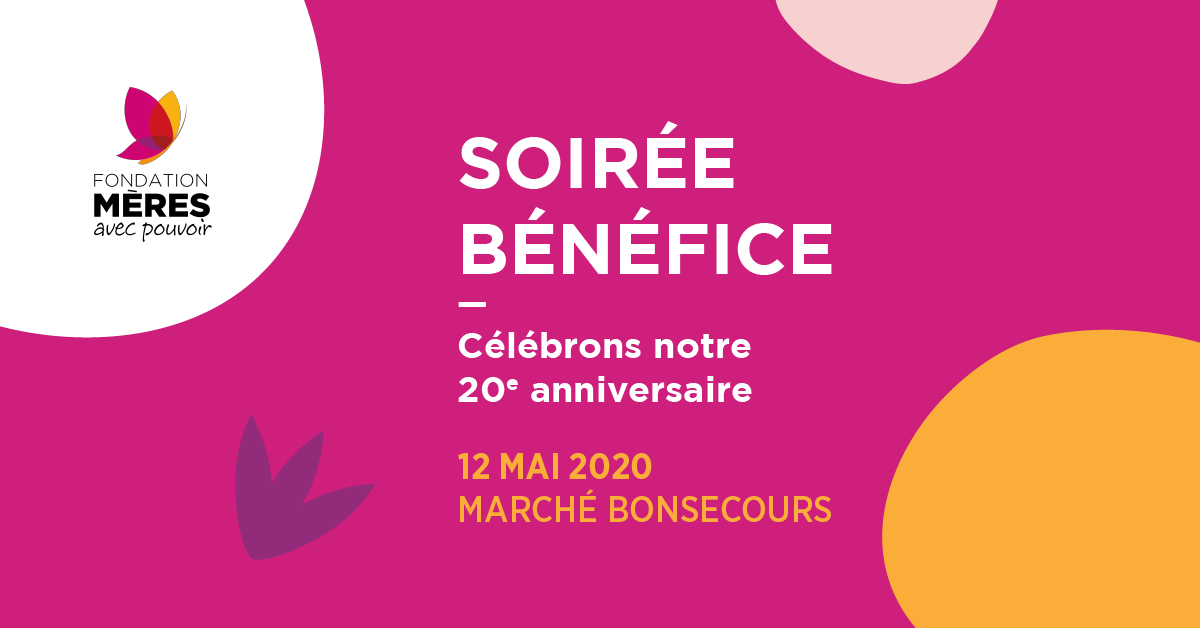 **Important**
The Annual Fundraising Gala will not take place on May 12, 2020


Following the recommendations of competent government authorities, we have decided not to hold the 2020 edition of our Benefit Evening, which was to take place on May 12. This difficult decision was taken conjointly with our Honorary President Isabelle Adjahi of WSP and the members of the organizing committee. We take this opportunity to highlight the excellent work they have done so far in organizing this major event.
There is no doubt that this is unfortunate, as the Meres avec pouvoir Annual Benefit Evening is the Foundation's main fundraising event. In fact, this event alone raises close to 90% of the Foundation's global funds. You will therefore understand that we cannot do without your support. This is why we encourage you to maintain your endorsement for our cause.
We invite you to continue your commitment to our organization by participating in fundraising events that will be offered to you in the coming months. The funds raised through these activities are essential to the continuation and the proper functioning of the organization. You can now donate by clicking on the link below. Your support is greatly appreciated!

On our part, we are redoubling our efforts to ensure a healthy and safe environment for the Mothers of Meres avec pouvoir and their children. Help us provide ongoing assistance and caring for these determined women who have chosen to provide a better future for their families.
We sincerely thank you for your continued support, especially in these uncertain times.
Take care of yourself and your loved ones.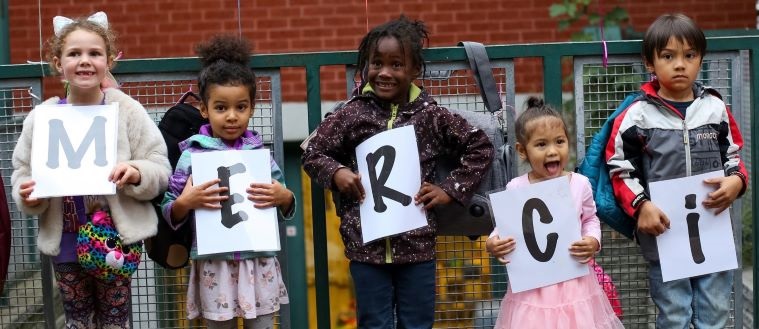 Members of the organization committee:

Isabelle Adjahi, Honorary President, Senior Vice-President, investors relations and communications, WSP
Valery Zamuner, Past President, Vice-President, General Counsel and Corporate Secretary, Alimentation Couche-Tard
Sophie Amyot, Associate, Osler, Hoskin & Harcourt, S. E. N. C. R. L./s. r. n.
Julie Chabot, Vice-President, Legal Affairs, Axium Infrastructure
Julie Chrétien, Sales representative, sales, Media creativity and Marketing Branch, Télé-Québec
Farida Copty, Communications and events manager, Mères avec pouvoir
Pierre Couture, Vice-President & Partner, Phil
Coralie Desjardins, Senior consultant, Philanthropic development, Fillactive
Shana Diamond, Interior design student
Sara-Emmanuelle Fréchette, Procurement Manager, Groupe Germain Hôtels
Sophie Kayne-Roy, Senior Director, Legal affairs, PSP Investments
Valérie Larouche, General Manager, Mères avec pouvoir
If you would like to make a donation, offer a sponsorship or an item that could be sold at the auction, or to participate in any other way, contact us by email at fondation@meresavecpouvoir.org or by phone at 514-282-1882 extension 0 or extension 226.
Our partners
EXCEPTIONAL partner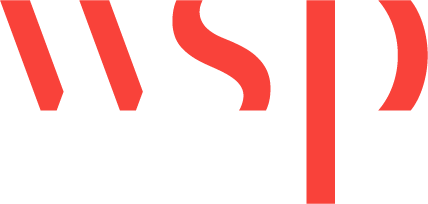 GOLD partner

Bronze partner

2019 Gala Recap