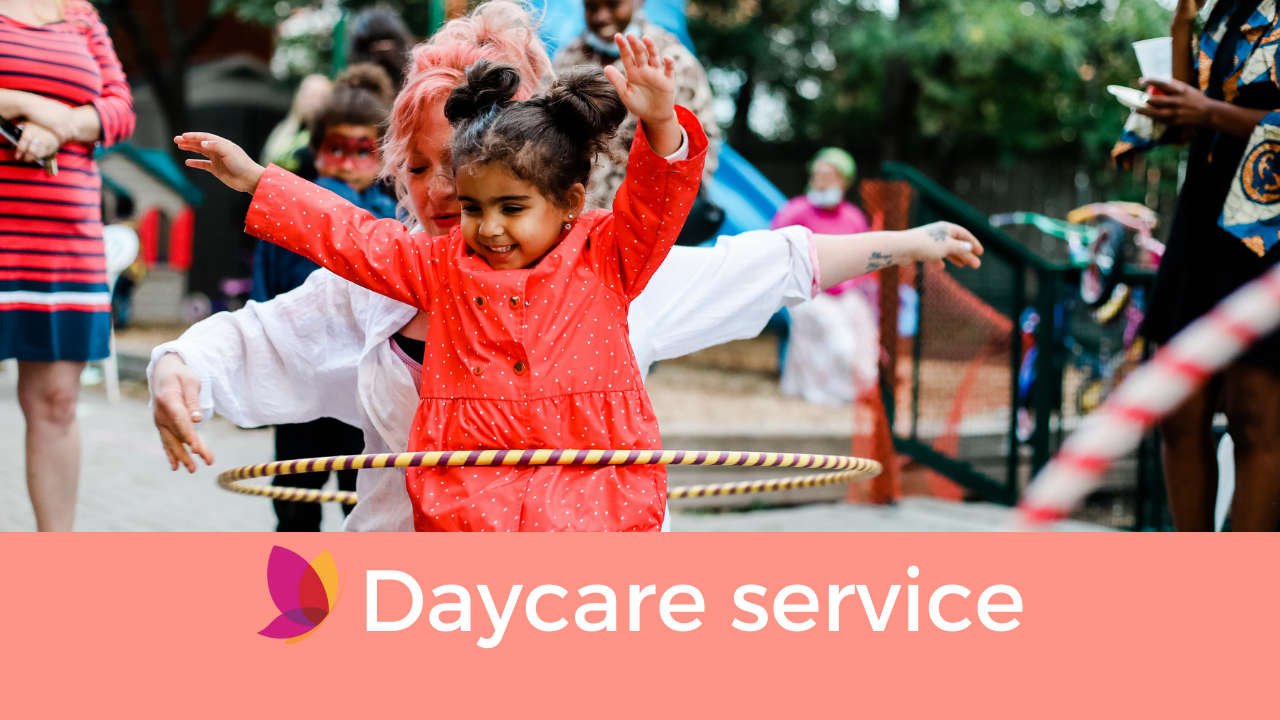 The Carrefour Childcare Center (CPE) is located on the Mères avec pouvoir premises and has a total of 80 spaces, including 20 for infants. According to the agreement between the CPE and Mères avec pouvoir, priority access is given to the children of Mères avec pouvoir residents.
Through the application of the "Playing is Magic" educational program, the staff of the daycare center provides maximum conditions for the development of the child. As soon as the new facility opened, the entire staff of the CPE set out to support the residents of Mères avec pouvoir in their role as mothers:
Daily contact between the mothers and the educational staff allows for the establishment of a trusting relationship. This relationship, based on the principle of essential collaboration between the educators and the parents, is done on an egalitarian and non-judgmental basis. It allows for an exchange of knowledge about the child, his or her development, and the intervention the adult must make to support the child. The daily contact encourages the development of parenting skills, confidence, and the ability to better exercise one's role.
Pedagogical advisors support educators in the consolidation of parenting skills. They become resource persons in support of the understanding of the child, and the elaboration of strategies to be put in place in order to favour his or her development.
The management sets up an organization of work that favours exchange and discussion time.
Various activities are offered to parents.

As a complement to the services provided, the CPE provides daycare services during the participants' group activities.