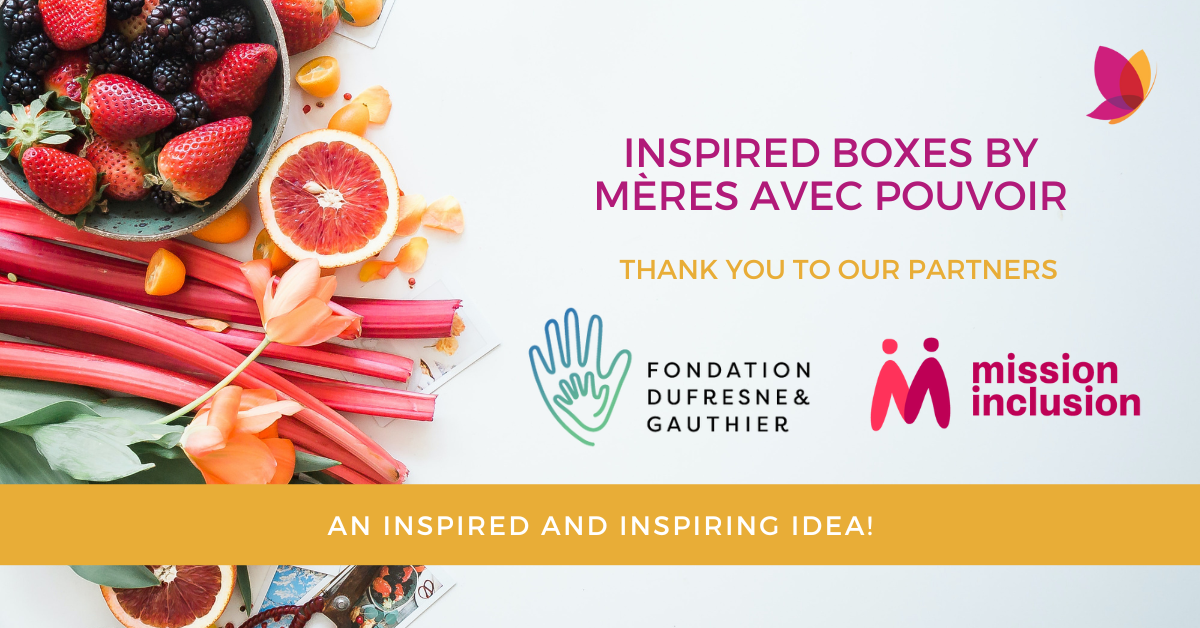 THE INSPIRED BOXES
WHAT'S THE INSPIRED BOX?
Based on the concept of commercial meal boxes, the Inspired Box is offered free of charge to the moms of our organization, at a frequency of one box every two weeks, in order to give access to and promote healthy eating. We wish to encourage the consumption of fresh and local foods, based on the seasonal harvest calendar, while responding to a desire to cook for oneself and, at the same time, introduce children to cooking.

EACH BOX CONTAINS:
- A presentation leaflet that includes the cost of the recipe, a zero-waste tip as well as an educational tip;
- Two recipes, as well as all the necessary ingredients to prepare them;
- A kitchen tool;
- A video with a tip to encourage children's attendance.
YOUR COLLABORATION:
We are looking for kind-hearted partners who would be open to providing us with quality kitchen tools to include in our future Inspired Boxes*.
For example:
A rolling pin; A mixing bowl; A cutting knife; Child-friendly tools; A cutting board; A garlic press; Wooden spoons; A plastic spatula; A peeler.
ARE YOU INSPIRED BY THE PROJECT?
Do you have any questions? Are you interested in participating? Don't hesitate to contact Mégane who will be happy to talk to you about it in more detail!
514.282.1882 or megane.gosselin at meresavecpouvoir.org